President Quintin Bullock's Editorial Featured in Pittsburgh Post-Gazette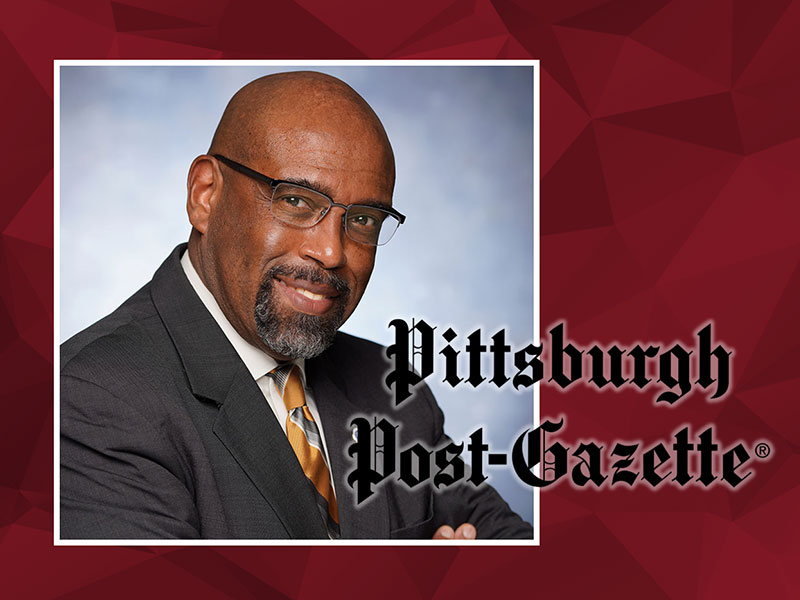 CCAC president Dr. Quintin Bullock was recently featured on the editorial page of the Pittsburgh Post-Gazette, where he shared his perspective and promoted the value of community colleges and CCAC. "In times of change community colleges are more important than ever, given our ability to quickly adapt to changing circumstances," he wrote. "Deeply rooted in local communities, we provide easy access to affordable, flexible programming options."
Dr. Bullock provided national, statewide and local information in his op-ed to make his point and highlighted CCAC's commitment to supporting students' needs:
"Pennsylvania's community colleges are the commonwealth's largest providers of undergraduate public postsecondary education. Fifteen community colleges educate 230,000 students annually and offer over 1,400 credit programs that match workforce training to workforce needs. Community colleges, which also offer the lowest tuition in the state, enroll more first-generation and low-income students than any other sector of postsecondary education. And, 42% of enrolled students are from minority or other underrepresented segments of the population. What's more, many community college students graduate debt-free. At CCAC, 75% of our students do so.

"Community colleges are working creatively with what we have. Though we operate with less government funding and much less expensive tuition, we work to secure federal and state grants and gifts from donors to support scholarships and other needs.

"At CCAC, these needs include loaned laptops and emergency funding for unexpected expenses, tutorial services and tuition assistance for high school dual enrollment classes. Our "navigators" assist students in securing essentials such as housing, behavioral and mental health services, medical and dental care, child care, transportation, food, and clothing."
To read the full editorial on the Post-Gazette website, click here
To read the full editorial in PDF form, click here