CCAC Hosts Community Read Kickoff on Sept. 25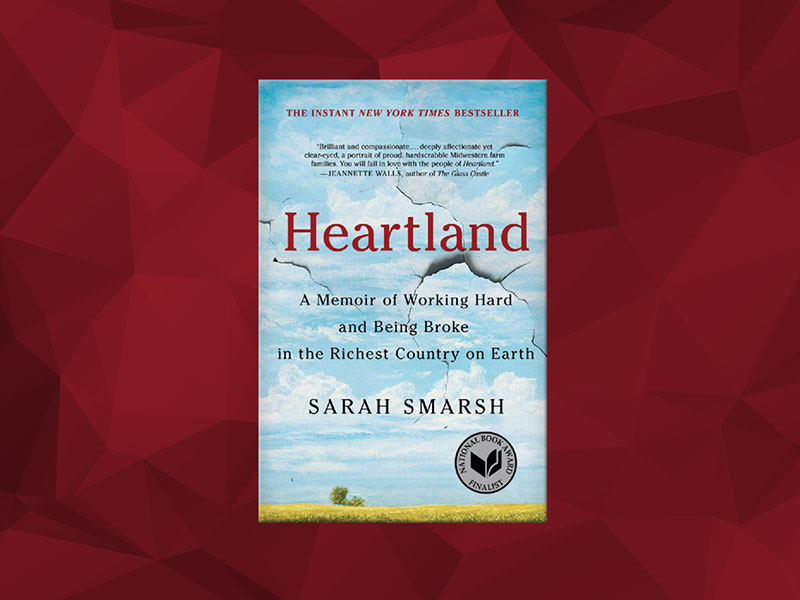 The Community College of Allegheny County (CCAC) will launch the 2023-2024 One Book Community Read program on Monday, Sept. 25, from 4:00 p.m. to 7:00 p.m. at Allegheny Campus (Foerster Student Services Center, 808 Ridge Ave., Pittsburgh, PA 15212).
This year's CCAC One Book Community Read features a 2018 National Book Award Finalist selection: "Heartland: A Memoir of Working Hard and Being Broke in the Richest Country on Earth" by Sarah Smarsh. Throughout the 2023-2024 academic year, the college will sponsor events focusing on the memoir's central themes.
Monday's kickoff event will feature Dr. Charles McCollester, a renowned labor historian, and JaQuay Edward Carter, a CCAC alum and local historian, as keynote speakers on topics surrounding the working poor's struggle and efforts to reduce income inequality. A Q&A session and closing remarks will be moderated by CCAC Professors Carmen Livingston and Aaron Hoffman. Admission is free, and guests are invited to attend an opening reception at 4:00 p.m. followed by the speakers' program.
For more than a decade, CCAC has been engaged in a common text program promoting adult literacy and discussion of relevant social issues. Since the late 1990s, public libraries and a variety of academic institutions have embraced the one book philosophy and have sponsored book discussions as well as other events centered on a singular literary work's themes. In the past, CCAC has been the recipient of the National Endowment of the Arts Big Read grant, and in other years, programming has been funded through internal resources. This year's 2023-2024 One Book Community Read program presents a thoughtful and acclaimed memoir that promises to provoke conversation and creative work from our students, staff and community partners.
Reservations are encouraged but not required.
Click here for more event information