CCAC West Hills Center Hosts Skilled Trades Open House on November 21, 2023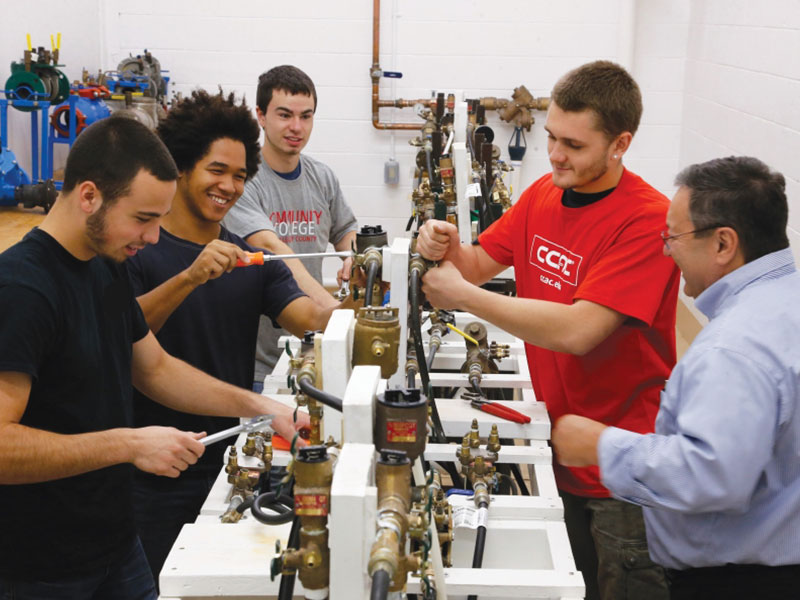 PITTSBURGH
The Community College of Allegheny County (CCAC) will host a Skilled Trades open house event on Tuesday, Nov. 21, 2023, from 9:00AM to 1:00PM at the West Hills Center (1000 McKee Rd., Oakdale, PA 15071). This event is open to the public, prospective students, their families and friends.
Attendees will have an opportunity to explore the college's Skilled Trades programs, experience hands-on demonstrations and tour CCAC's West Hills Center, a premier training facility for skilled and technical trades careers. Union partners in attendance will include Duquesne Light, Heavy Equipment Operators Local #27, IBEW Local #5, IronWorkers Local #3, KML Carpenters Union, Plumbers Union Local #2 and Sheet Metal Local #12.
Guests will also be invited to talk with CCAC Admissions representatives about career pathways and meet with CCAC Financial Aid officers to learn about grants and loans. Lunch will be provided. Registration is still open but space is limited. RSVP by visiting https://ccac.link/Skilled-Trades-Fair.
For more information contact Elizabeth Strenkowski at estrenkowski@ccac.edu or 724.325.6626.