Meet the Faculty: Stephen Wells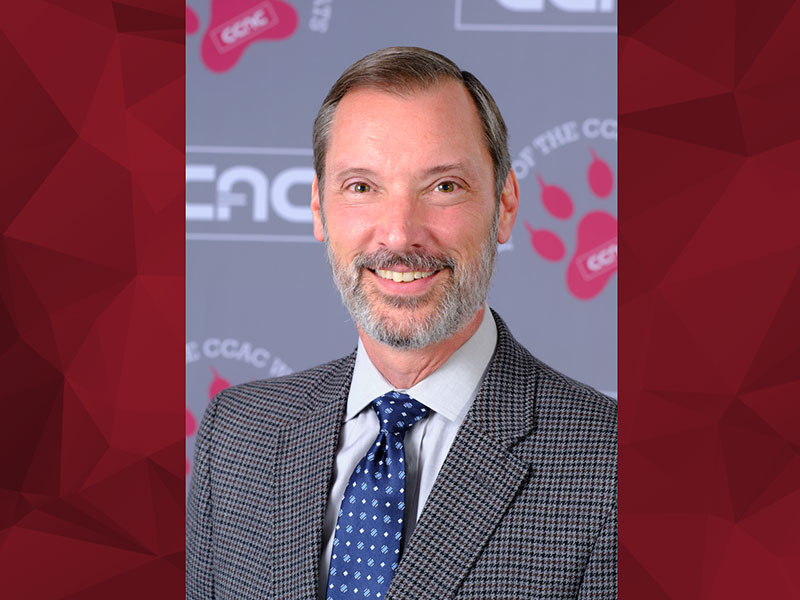 Title
Professor, English
Courses Currently Teaching
American Literature to the Civil War
College Seminar
English Composition 1
English Composition 2
Honors English Composition 2
General Literature
Most Memorable CCAC Experience
The annual commencement ceremonies stand out as joyful celebrations after years of hard work by students and the families and friends who supported them. The ceremony itself is wonderful, but after the formal program, the lobby fills with groups taking pictures - graduates in their gowns holding flowers, or balloons, or maybe a baby - and everyone smiling and proud. That is the best reminder that what we do has broader meaning in the world.
Why I Teach What I Teach
I cannot remember a time when I could not read. Books took me to worlds I could never experience and introduced me to ideas that changed my life. I want to share that gift with my students.
Something People Might Not Know About Me
I spent three years in the United States Air Force working as an avionics technician on F-16 fighter aircraft. For two years, I was stationed at Ramstein Air Force Base in Germany (back when it was still West Germany), and I spent more time at Shaw Air Force Base in South Carolina. No, I never got to fly in one of the planes; I just fixed them when the pilots broke them.
Favorite Quote
"Try to learn something about everything and everything about something." —T. H. Huxley
"A foolish consistency is the hobgoblin of little minds. . . . Speak what you think now in hard words, and to-morrow speak what to-morrow thinks in hard words again, though it contradict every thing you said to-day." —Ralph Waldo Emerson, "Self-Reliance"
"I've been fortunate to meet and work with a lot of really smart people. The thing that strikes me most about them is how they continue to explore and learn every day. I have tried to apply that approach in my modest career as well." —Bill Russell