Meet the Faculty: Leelavati (Leela) Murthy, PhD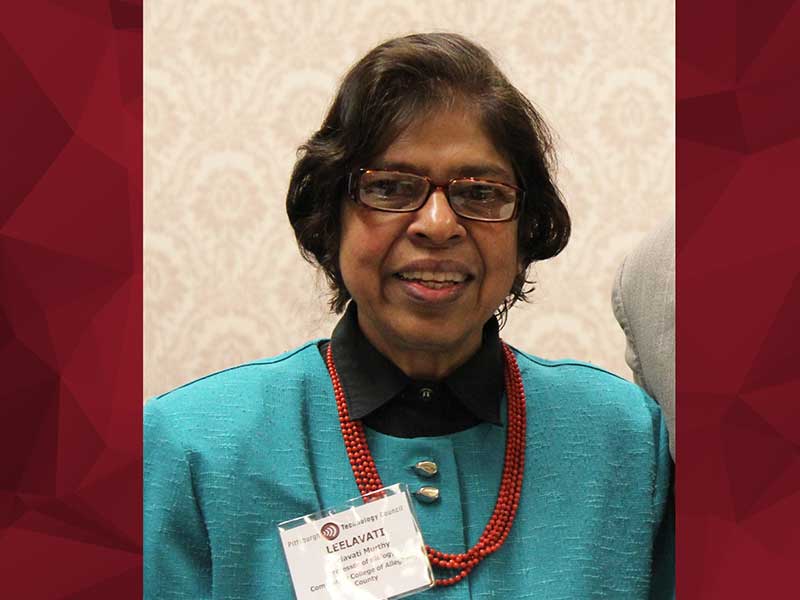 Courses Currently Teaching
(On sabbatical leave for the 20FA and 21SP semesters)
General Biology 1 and 2
Cell Biology
Environmental Science
Introduction to Nutrition
Life Science
Survey of Biotechnology and Bioethics
Most Memorable CCAC Experience
At the invitation of Dr. Francis Collins, Director of the National Institutes of Health (NIH), CCAC student Kathleen Zagorac and I were participants at the Human Genome Workshop at NIH. The Boyce Collegian published a write-up and a photograph of the three of us.
Why I Teach What I Teach
I am honored to bring my research and teaching experiences at Caltech, UC Berkeley (where I met Dr. Shyamala Harris, mother of Vice President-Elect Kamala Harris) and Columbia University to my CCAC students who are highly motivated and eager to advance in their academic career. When I am asked why I am teaching at a community college, my response is that CCAC students deserve the best professors.
Something People Might Not Know About Me
We live in a global world. I have traveled worldwide, covering six continents including far-flung places such as the Amazon rainforest, Antarctica, Australia and the Arctic. I bring my travel experience to my students and assign projects and case studies based on global issues such as the effects of climate change on storms, droughts, deforestation, biodiversity loss, melting glaciers and rising sea levels, problems for which students have to seek solutions in their chosen careers. Also, in recognition of my contribution to biology, I received a National Science Foundation Research Opportunity Award.
Favorite Quote
"Never give up. Each failure has a lesson to learn from that leads you to success, along with patience, endurance, hard work, resilience, self-motivation and problem solving. And be life-long learners." -Dr. Leelavati Murthy