Meet the Faculty: John David Kokales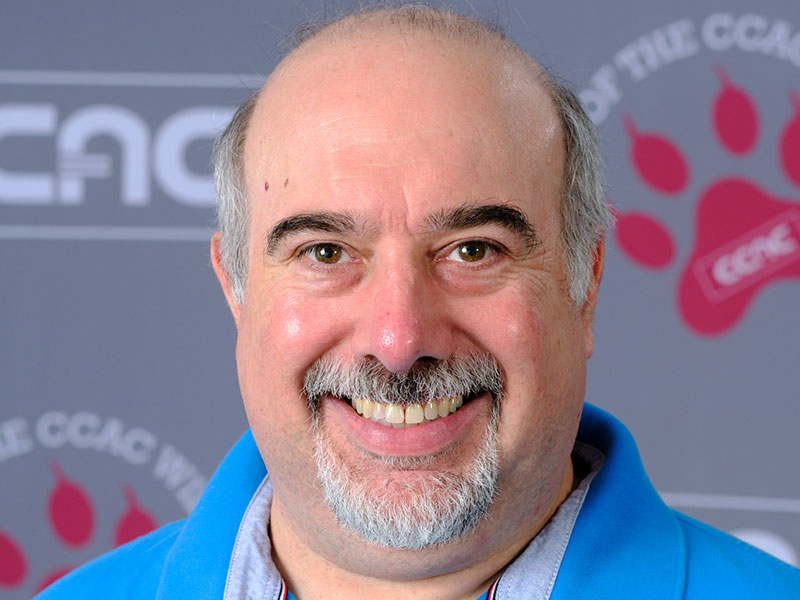 Title
Associate Professor of Physics
Courses Currently Teaching
Physics for Science and Engineering 2
Historical Geology
Physical Geology
--During other semesters, I have taught the other physics courses and Introductory Astronomy.
Most Memorable CCAC Experience
Standing outside of the K. Leroy Irvis Science Center on Allegheny Campus watching the partial solar eclipse of 2017 with students and explaining to them what they were seeing and what we could learn from it.
Why I Teach What I Teach
What I find most rewarding is teaching students who are new to physics, or who have struggled with it in the past, and helping them to see that they too can understand it. Showing students how physics, and the sciences in general, can simply and elegantly explain the world in which we live.
Something People Might Not Know About Me
I participate in an annual road rally that covers small towns and back roads across Western Pennsylvania.
Favorite Quote
"Poets say science takes away from the beauty of the stars - mere globs of gas atoms. I too can see the stars on a desert night, and feel them. But do I see less or more? The vastness of the heavens stretches my imagination - stuck on this carousel my little eye can catch one-million-year-old light. A vast pattern - of which I am a part…. What is the pattern, or the meaning, or the why? It does not do harm to the mystery to know a little about it. For far more marvelous is the truth than any artists of the past imagined it. Why do the poets of the present not speak of it? What men are poets who can speak of Jupiter if he were a man, but if he is an immense spinning sphere of methane and ammonia must be silent?" -Richard P. Feynman