Career Spotlight: Jordan Cummings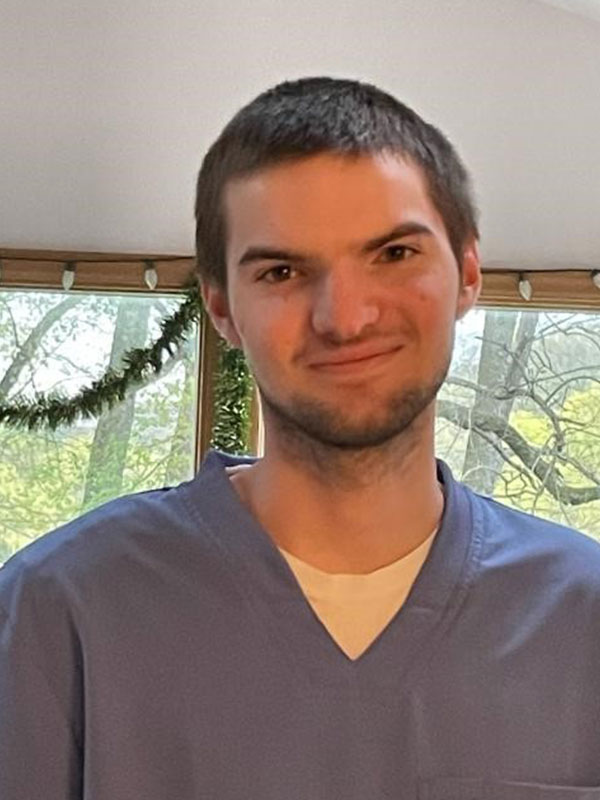 Please provide a bio about you. Include your name, what you studied, where you attended school and campus (ex: CCAC-North) and what year you graduated. Tell us anything here you'd like us to know about you!
Jordan Cummings graduated with honors in May 2022 with an Associate of Science Degree in Respiratory Therapy. He is also a 2017 graduate of Bethel Park High School.
How did you choose your major? What motivated you to choose that field/profession?
Initially I was undecided about what I wanted to do, so I spent a couple of years taking required courses and courses that interested me. I was interested in the medical field, but not as a nurse or doctor. Then I looked at the allied health careers and respiratory therapy sounded the most interesting - as well as one that could pay well. This profession is a nice way to help people.
What did you enjoy about attending CCAC? Any memorable moment to share?
I liked the people you meet and the diversity of the Northside campus. The small class sizes are nice and the professors and instructors are accessible. The price for my education is right too!
How involved were you at CCAC? Did you study abroad? Did you have internships or Co-Ops? Clinicals and/or practicums? Were you a part of any clubs, sports, or extracurriculars? (please list as much detail as possible).
For R.T. we did clinical experiences all over, which gave me an excellent picture of what kind of work is available. We went to AGH, Children's, an ALS clinic, a COPD clinic, Magee, Mercy, Passavant, Presby, Shadyside and to some sleep and pulmonary fibrosis labs, so we got to see just about every job situation.
Did any of these experiences lead you into realizing your passions for work and career? If so, how?
The experiences reinforced that respiratory therapy was a good choice for me.
What (transferable) skills did you gain that you could take into a workplace?
My whole degree!
What are you hoping to do next? What would you like to do professionally?
I'll be starting at Presby under a temporary registration, which is where I did an internship. I'd like to get some experience and then maybe work as traveling therapist.
How do you manage stress (most especially during these uncertain times)?
If I am really stressed, I go for walks, runs or shoot some hoops.
What do you want prospective college students to know-what advice do you have for them?
My advice for them is to go to CCAC first, especially if they have not figured out what you want to do as a career.
Who inspires you and why? Do you have any mentors or people of influence in your life?
Really, I feel like there is always something to be learned from any interaction. Plus, I enjoy being with my friends and family.
Anything else you'd like for us to know?
No