Career Spotlight: Niki Erdner Cosentino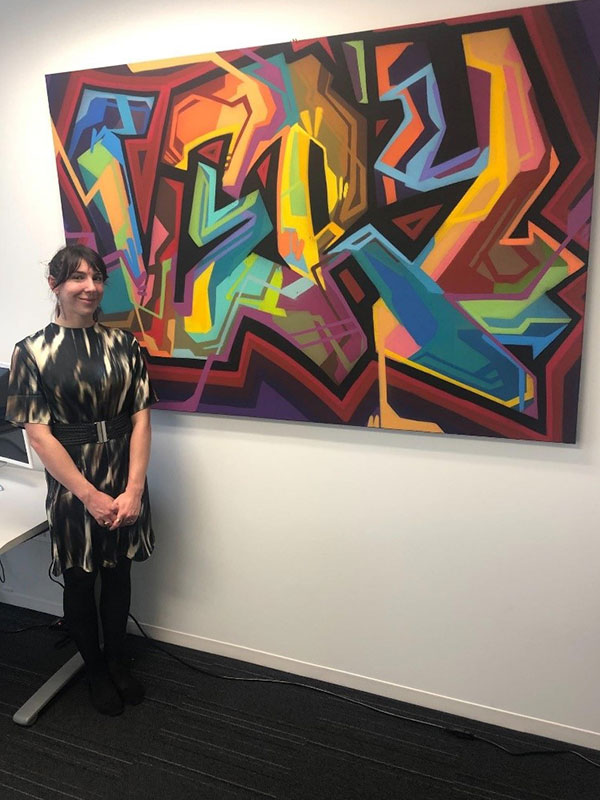 Please provide a bio about you. Include your name, what you studied, where you attended school and campus, and what year you graduated. Tell us anything here you'd like us to know about you!
Niki Erdner Cosentino is a recent graduate of the Paralegal Certification Program. She started the program in the Fall of 2021 and completed the program in the Spring of 2022. Niki was working full time at a law firm while enrolled at CCAC and completed the entire program through remote and hybrid classes.
How did you choose your major? What motivated you to choose that field/profession?
I randomly fell into this field, and quickly realized that I actually really enjoy researching law and legal writing. I applied for a part-time office administrator position at Very Law in downtown Pittsburgh, with no prior experience or interest in law, and have grown my career with the firm. My supervisor suggested going to paralegal school, and after a bit of research, CCAC's program made the most sense for the greatest value in the Pittsburgh area.
What did you enjoy about attending CCAC? Do you have any memorable moment to share?
I really enjoyed my classes, and the flexibility that remote classes have to offer. It was great to still be able to work full time, and complete this certification program in a year. The professors were very communicative, particularly Professor Leatherwood, who I had for the majority of my classes. She was always so encouraging and helpful, and I loved how our assignments were often times relevant to what I was doing at my job.
How involved were you at CCAC? For instance, did your studies take you to other countries? Did you have internships or Co-Ops? Clinicals and/or practicums? Were you a part of any clubs, sports, or extracurriculars?
I was not involved with anything; however, there seemed to be ample things for me to be involved in if I wanted to, even as a remote student.
Did any of these experiences lead you into realizing your passions for work and career? If so, how?
As I previously mentioned, I randomly fell into this field, and quickly realized that I actually really enjoy researching law and legal writing. My part-time office administrator position, my supervisor suggesting I go to paralegal school, and my time in my courses at CCAC, helped me to realize my passion and abilities.
What (transferable) skills did you gain that you could take into a workplace?
Due to the paralegal program, I have an even stronger foundation for legal research, writing, and analysis. Also, now I have a network of other paralegal/legal professionals, such as my peers and professors.
What are you doing now? What are you hoping to do next? What are your ultimate professional goals?
While I continue to gain experience in my role as a paralegal, I'm preparing to attend law school and am studying for the LSAT. I feel very prepared to attend law school with my real-world paralegal experience and great legal foundation that CCAC has provided me.
What advice do you have for students who are considering the idea of taking classes at CCAC?
It's difficult to decide what you want to do with the rest of your life when there are a lot of options for you to choose from. I say keep an open mind, and listen to your gut. I never considered a career in the legal field, but I'm very glad I am here. Part-time work in a field you may be considering is a great way to see if you will actually enjoy it.