Career Spotlight: Stephen Shaw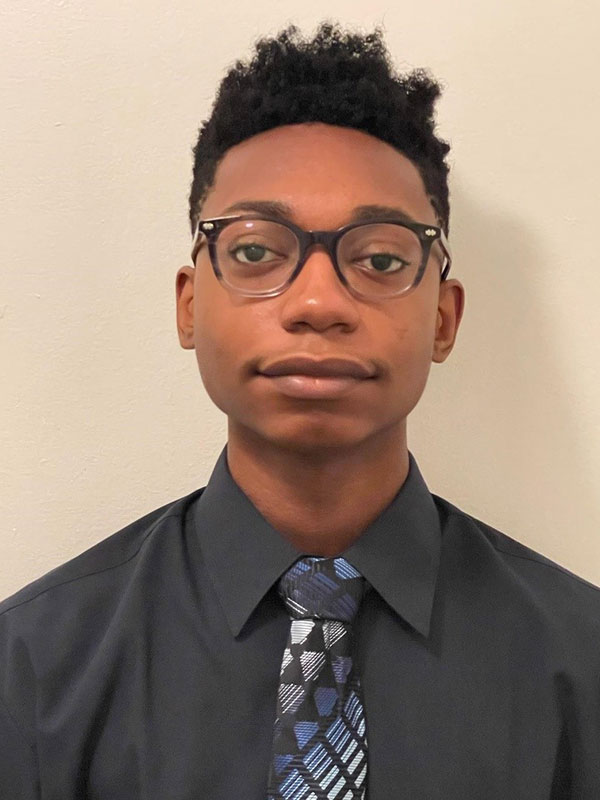 Please provide a bio about you. Include your name, what you studied, where you attended school and campus (ex: CCAC-North) and what year you graduated. Tell us anything here you'd like us to know about you!
Stephen Shaw completed an associate's degree in cybersecurity. He plans to transfer to Slippery Rock University for a four-year degree. Once he completes a Bachelor's degree at SRU, he hopes to enter into the Cybersecurity field.
How did you choose your major? What motivated you to choose that field/profession?
At first, I wanted to become a video game designer. But I thought I heard you had to be good at drawing to be a video game designer, so I became disinterested and started looking into more fields that were related to computers. Then I found cybersecurity and stayed interested in it because I seemed important, cool, challenging, and did not require drawing.
What did you enjoy about attending CCAC? Any memorable moment to share?
I liked how small the classes were. I had better communication with the instructors. The classes were not too expensive either, so I was able to afford the cost. I also liked the equipment in the fitness center. I did not need to pay for a gym membership elsewhere.
How involved were you at CCAC? Did you study abroad? Did you have internships or Co-Ops? Clinicals and/or practicums? Were you a part of any clubs, sports, or extracurriculars? (please list as much detail as possible).
I joined the Math Honors club, Esports club, and Business club. I also worked as work-study at the fitness center at North campus. I was able to work out while working, which was great. I also was accepted into the BNY Mellon S.T.A.R.T.U.P program, which gave me insight on various topics in the Information technology field, and I was able to have a mentor give me advice on how I can achieve my goals.
Did any of these experiences lead you into realizing your passions for work and career? If so, how?
Taking the classes at CCAC proved to me that I still wanted to partake in Cybersecurity. With all the experience I gained, I know for sure that I want to do something with computers.
What (transferable) skills did you gain that you could take into a workplace?
I gained communication and technology skills.
What are you hoping to do next? What would you like to do professionally?
There are a few careers I am interested in. I like the idea of becoming a malware analyst, a cloud security engineer, or an ethical hacker (penetration tester).
What do you want prospective college students to know-what advice do you have for them?
Discipline may be the key to everything you are trying to achieve. Motivation is important but you may lose it when things do not go the way you want them to go. If you have self-discipline and perseverance, you will become unstoppable. Starting off at a community college is not a bad idea either, especially if you are unsure of your career.
Who inspires you and why? Do you have any mentors or people of influence in your life?
My family and friends, I always learn something from them time to time. My professor back at A.W. Beattie Career Center recommended me for an internship and lastly my 5th grade teacher.
Anything else you'd like for us to know?
I dressed up a hamster - McKnight Hamster Dance 2013